Let us introduce you to Xarial, our mission, goals and values
Xarial Pty Limited was founded at the beginning of 2020 by leading expert in CAD customization and automation Artem Taturevych.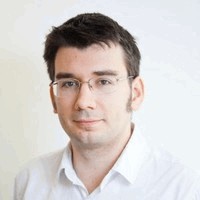 Artem has 13+ years of experience in developing applications for SOLIDWORKS, SOLIDWORKS PDM, and other CAD systems. Artem is an active contributor to the SOLIDWORKS community, a member of SOLIDWORKS Champions program, Certified SOLIDWORKS Professional, owner of SOLIDWORKS API Automation group at LinkedIn.
At Xarial we provide CAD-related software development and consultancy services.
Our goal is to make your CAD even better.
Our mission is to empower all CAD users with the tools to make their work smoother and more enjoyable.
We believe in high-quality software and thrive to deliver the best service and benefits
We actively contribute to the open-source and SOLIDWORKS community by providing learning resources and automation software
We are located in beautiful Australia in the state of New South Wales. But we have customers from all around the world. We would like to connect with you and will be able to help regardless of what part of the world are you in. Get in touch with us via e-mail or call us on +61 435 577 927.